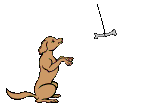 The price for all styles English, Western, Cutback, and Endurance    is $64.95.

Shipping is $7.05. I ship USPS Priority Mail and delivery is usually within 3 days.

A total of $72.00

If you live in Pennsylvania a sales tax of $3.90 must also be added.

I accept checks made out to JoAnn Morgan, or paypal payments to theotherseat@hotmail.com

You can e-mail your order or phone me at 717-292-9253.

JoAnn M. Morgan

6433 Mountain Rd.

Dover, PA 17315